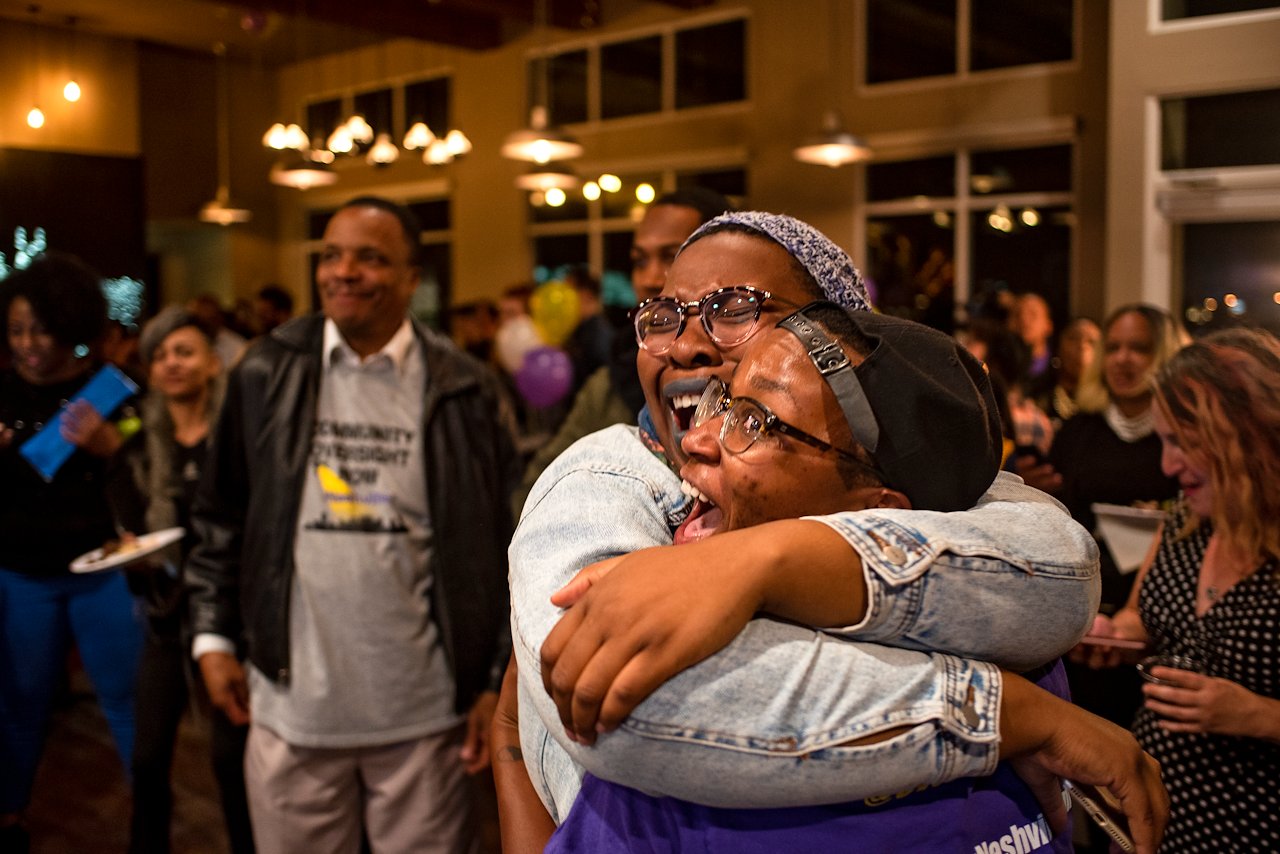 Rhiana Anthony and D.J. Hudson celebrate the ratification of amendment 1 on the davidson county ballot on Tuesday, November 6, 2018 in Nashville, Tn..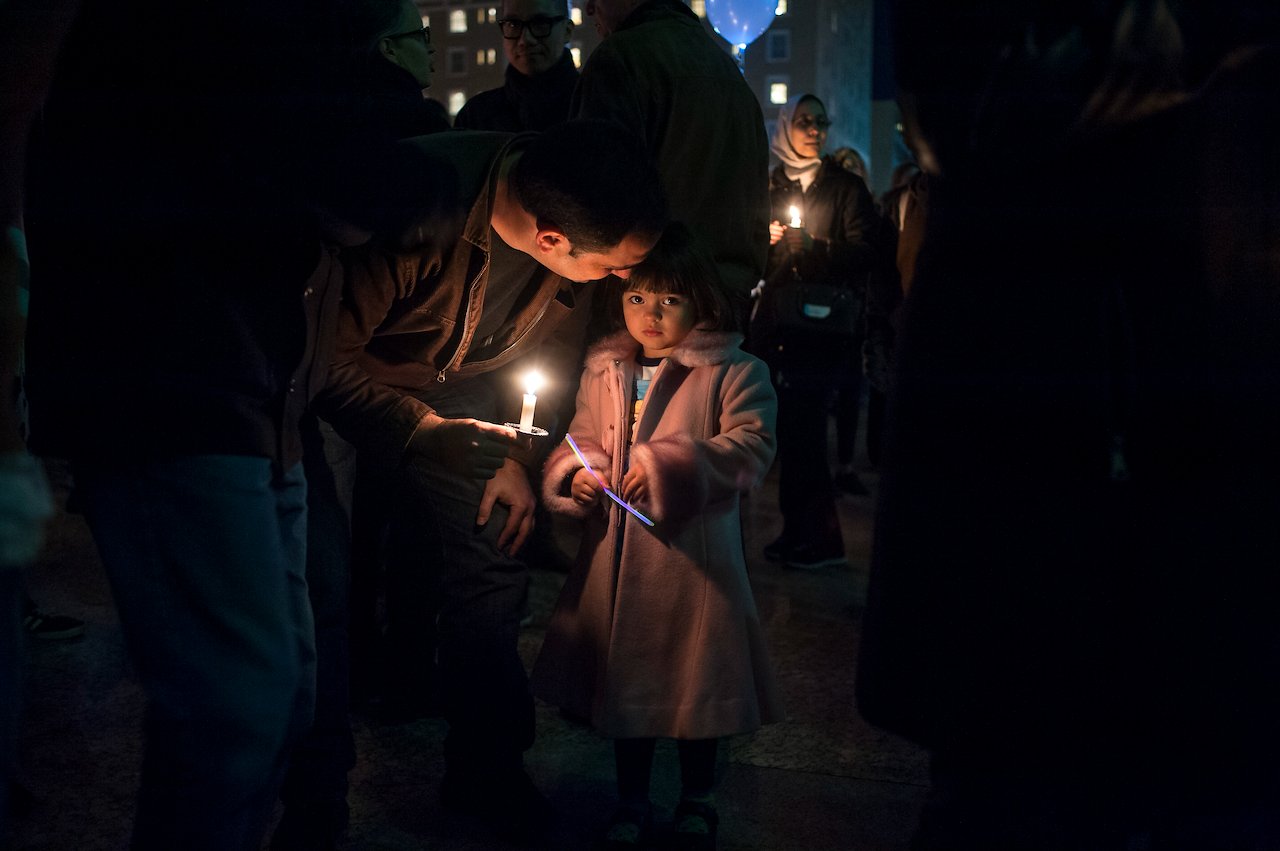 A father talks to his daughter during a refugee rally in downtown Nashville.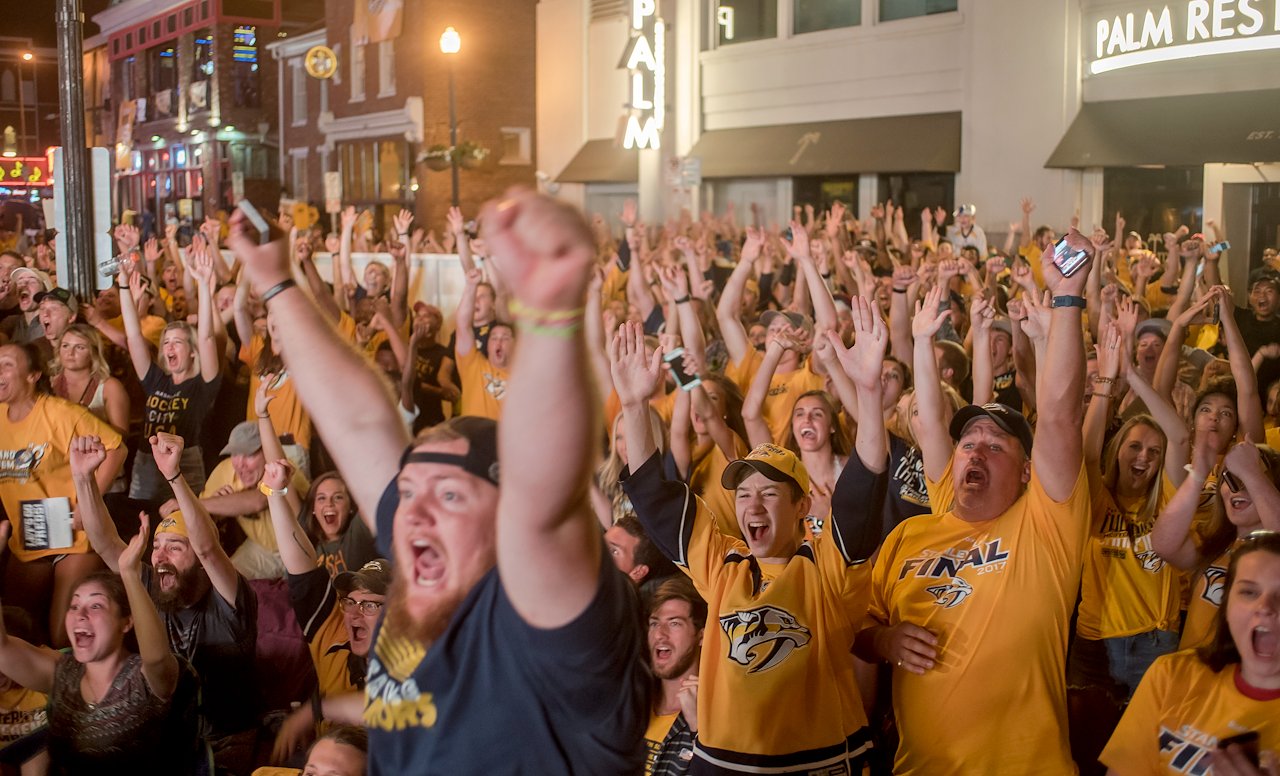 Nashville fans jump for joy as the Predators score in the second period of the third game of the Stanley Cup. (Nashville Scene)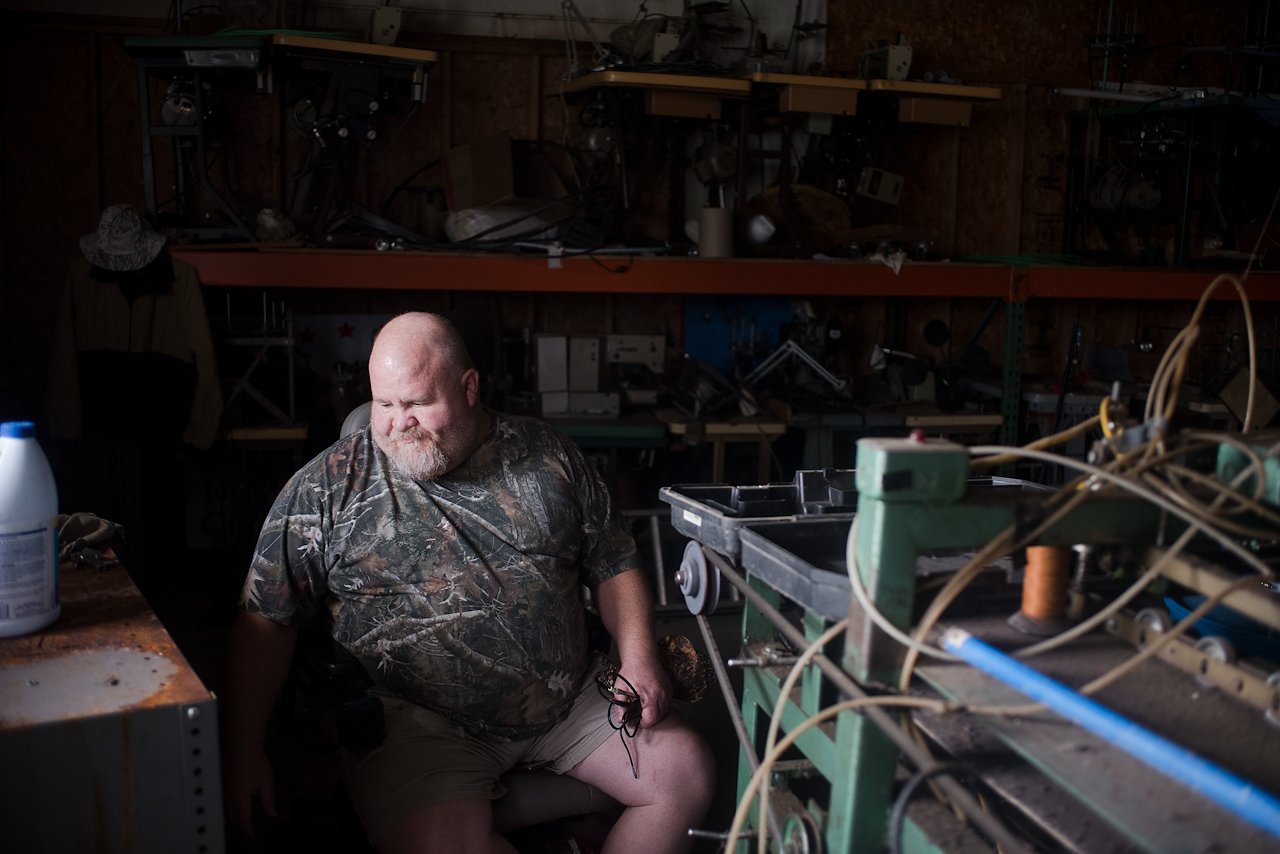 Joel Coe looks at the old shelves of an abandoned machine shop of the Racoe Plant. Coe's father once ran the plant decades ago. (Globe & Mail)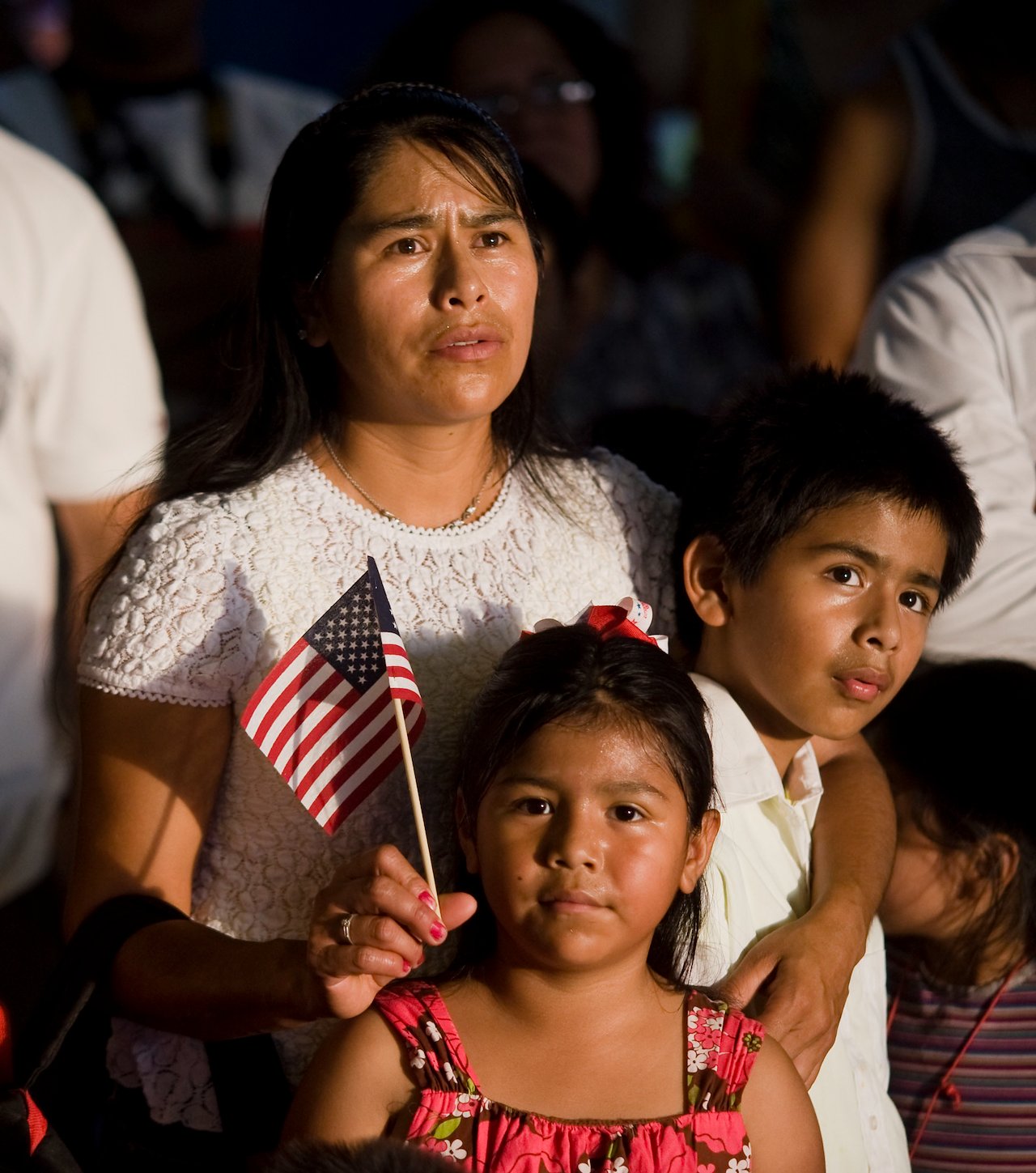 In Centennial Park in Nashville, many attend to listen to the various speakers during the National Day of Dignity and Respect, a nationwide mobilization in over 160 citites to demand immigration reform on October 5, 2013.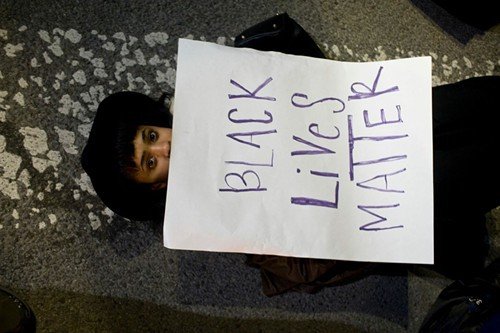 A Black Lives Matter protester lies on the street in downtown Nashville. Several protesters march throughout popular area of Nashville in protest of Eric Garner's death. (The Nashville Scene)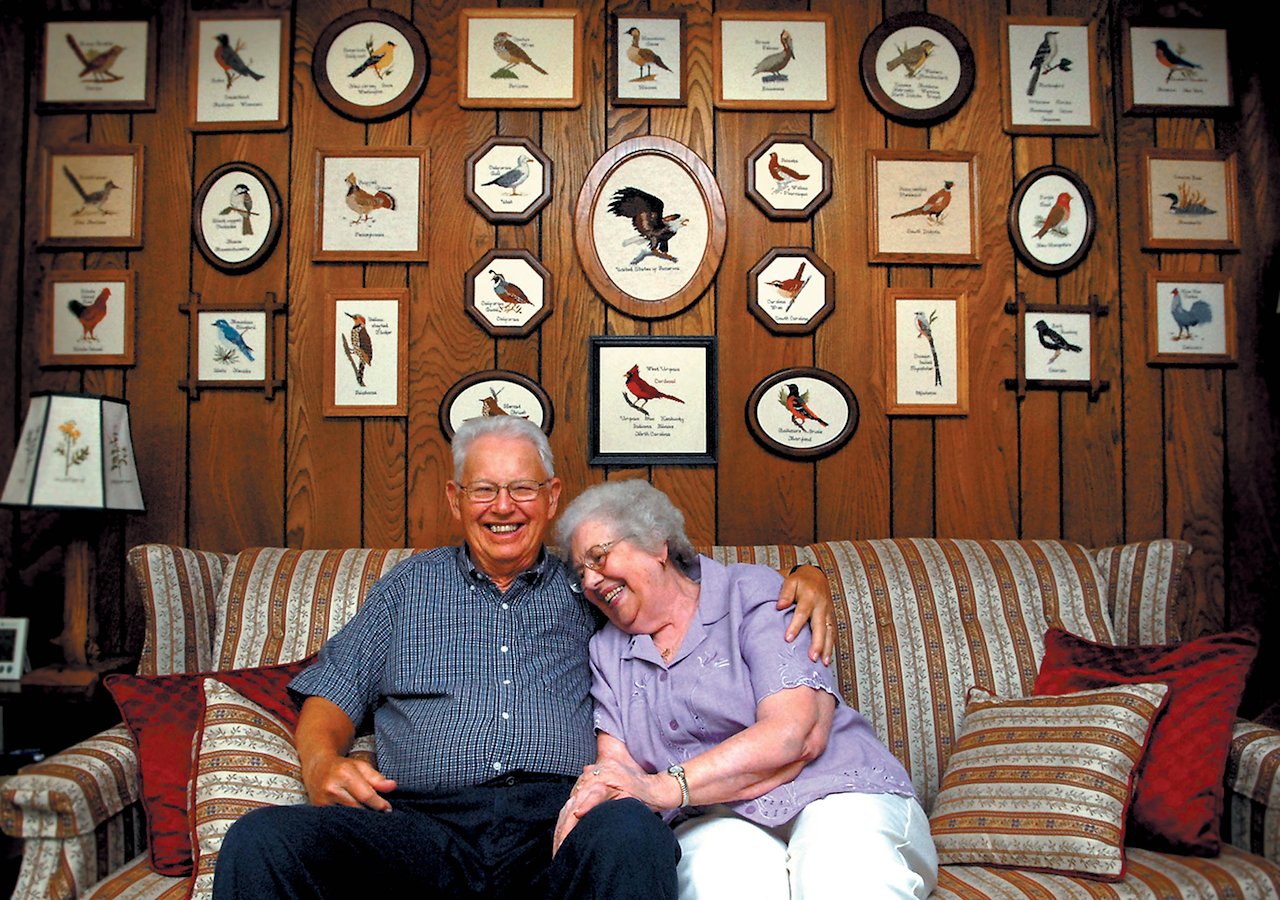 Walter and Fay Byrd embrace in their living room in Inwood. Fay is a bird enthusiast, she had hand sewn all the birds above. (The Journal)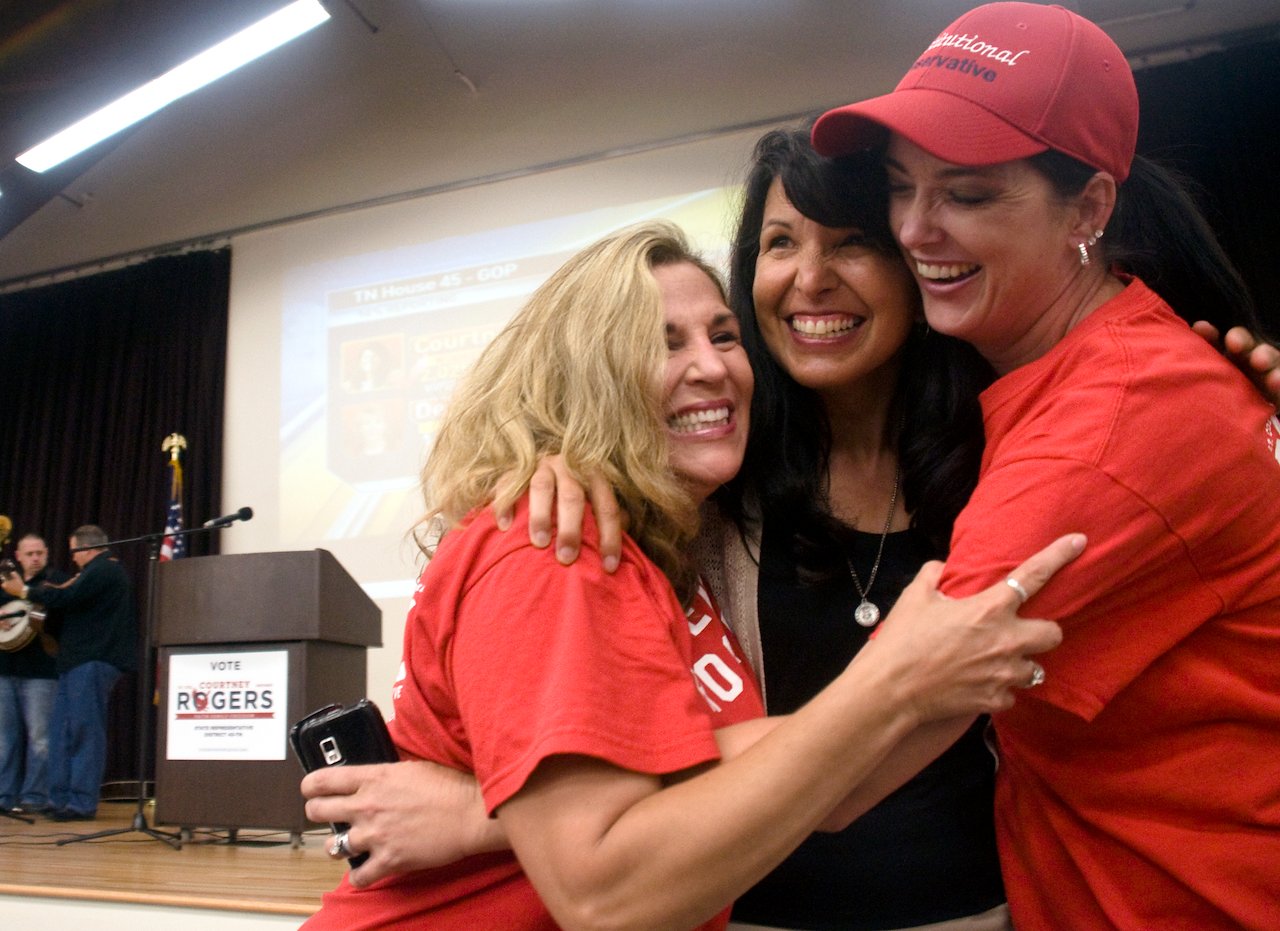 Ret. Lt. Col. Courtney Rogers is embraced by her supporters after a surprising victory over the incumbent Debra Maggart for the Tennessee State Representative, District 45 Republican Primary race (Nashville Scene).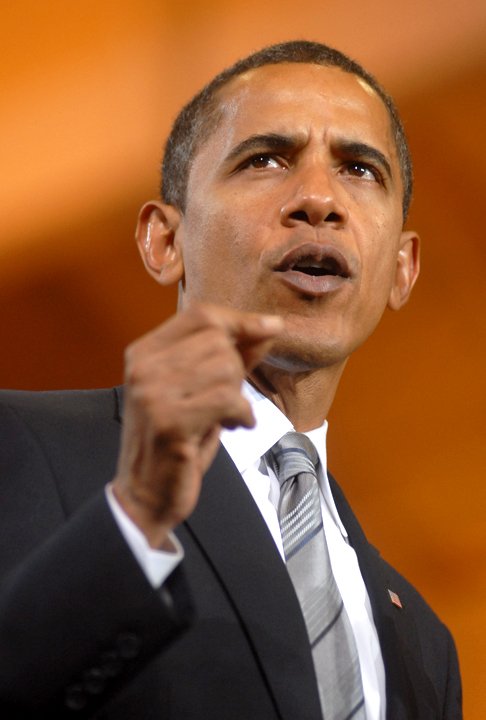 Democratic presidential candidate Senator Barack Obama rallies a large crowd at campaign rally at James Madison University on October 28, 2008.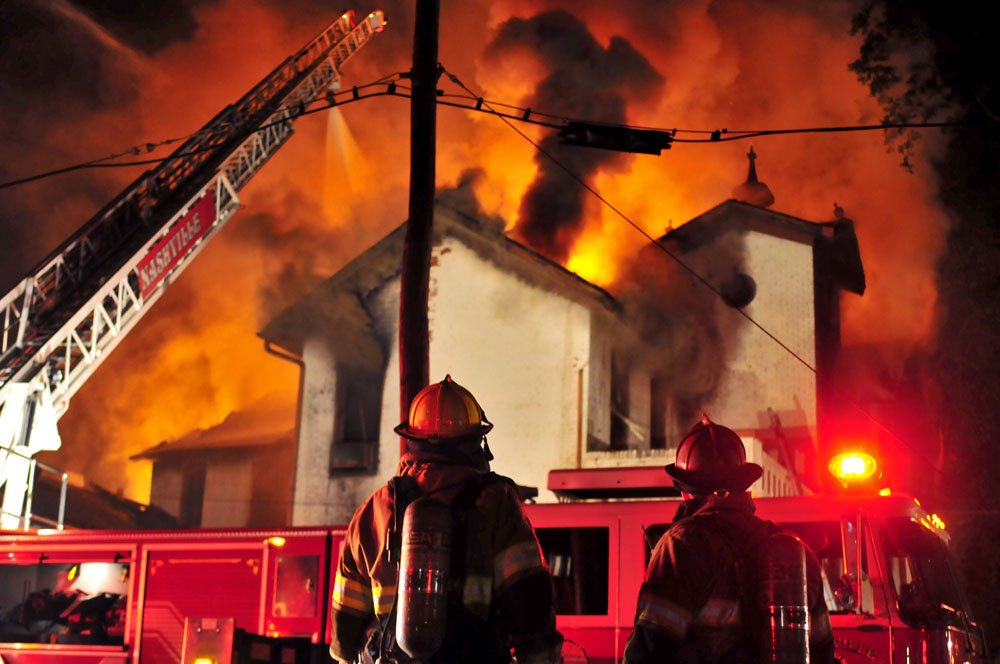 Firefighters look at a fire in an old mortuary building in North Nashville. NFD had to use three tower ladders to contain the fire.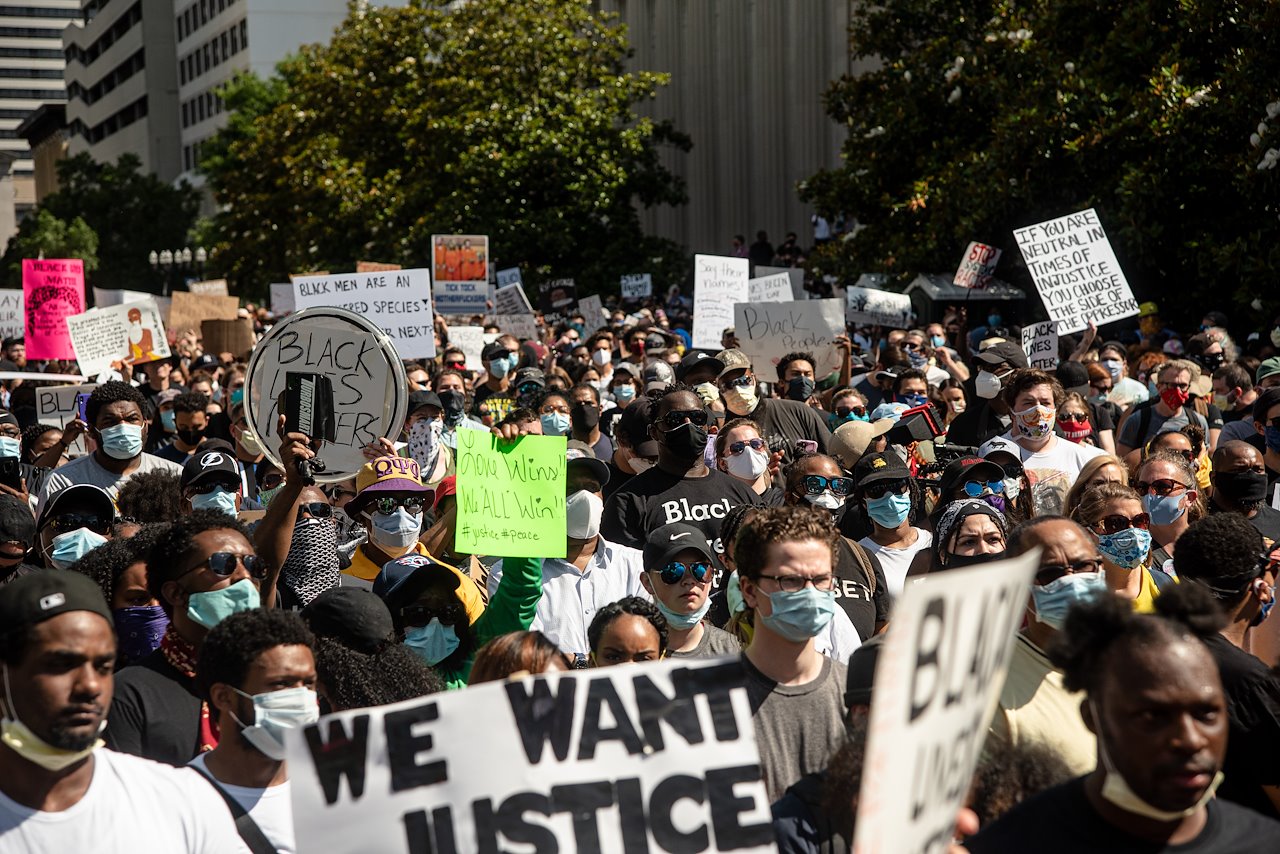 Thousands rally against police brutality on May 30, 2020 in Nashville, TN. The protest was in reaction to the killing George Floyd and Breonna Taylor.
A protestor sprays graffiti on a wall at the Music City Center on May 31, 2020, Nashville, TN.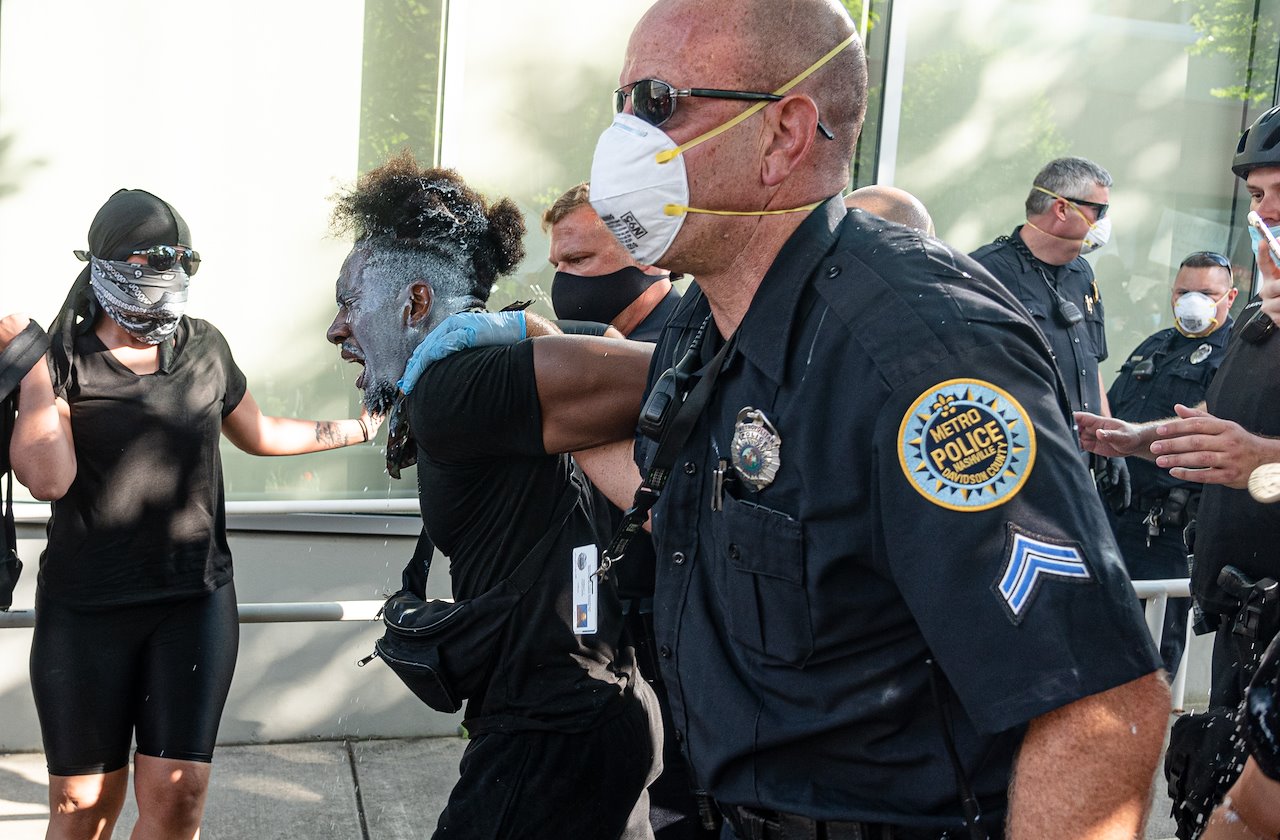 A protester was apprehended outside a police precinct downtown Nashville, May 30, 2020. The protester was doused with milk by fellow protesters to soothe him from pepper spray.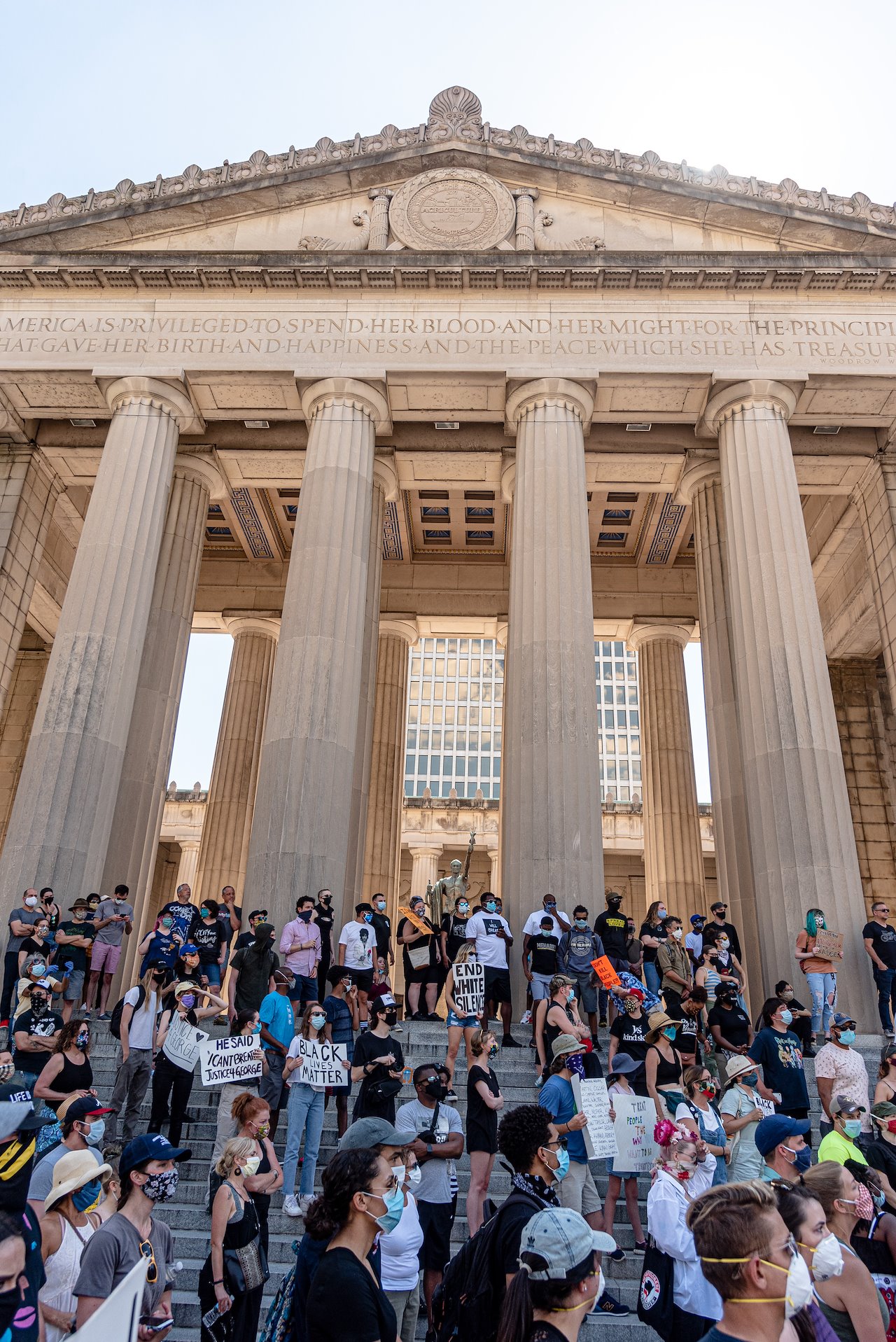 Black Lives Matter rally at Legislative Plaza, Nashville, TN on 5/31/2020. The rally and march was sparked by the killing of George Floyd by the hands of police.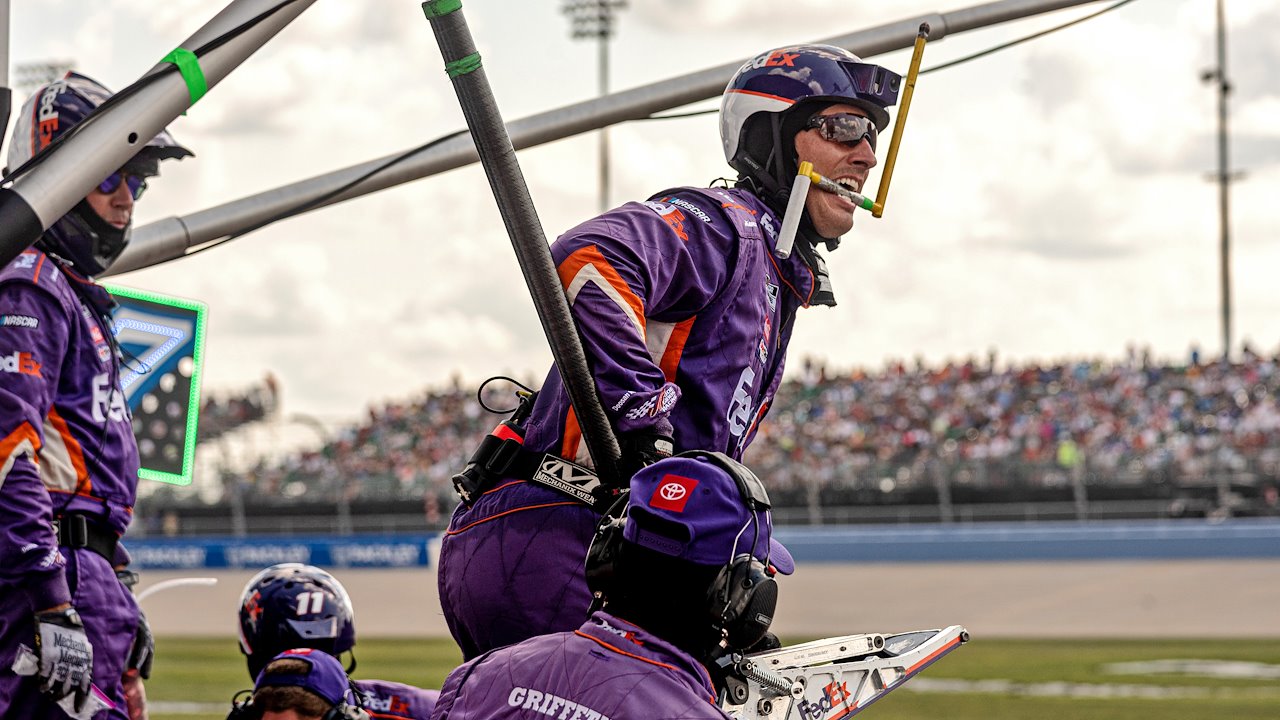 Pit Crews change the tires of Kyle Larson's car at the Ally 400 at the Nashville Superspeedway.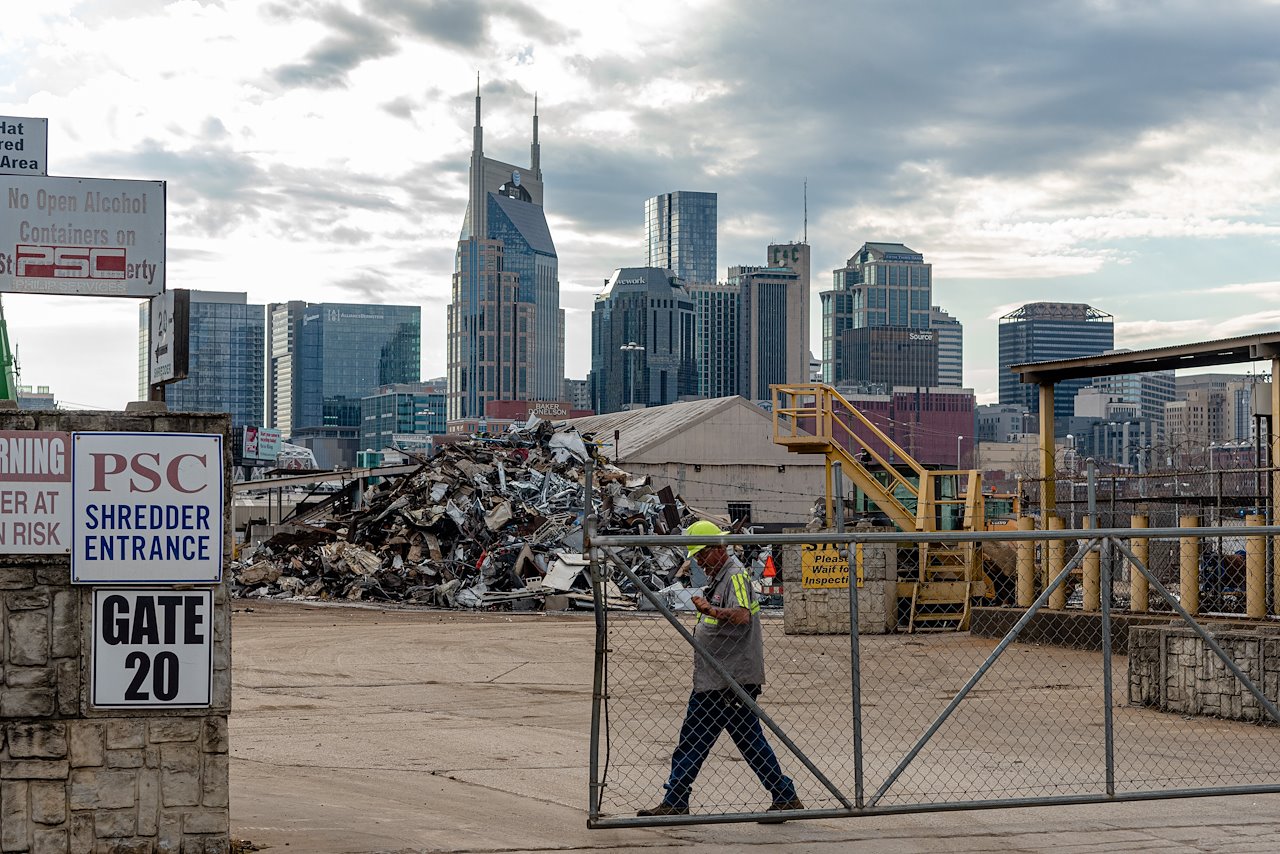 PSC Metals, Nashville