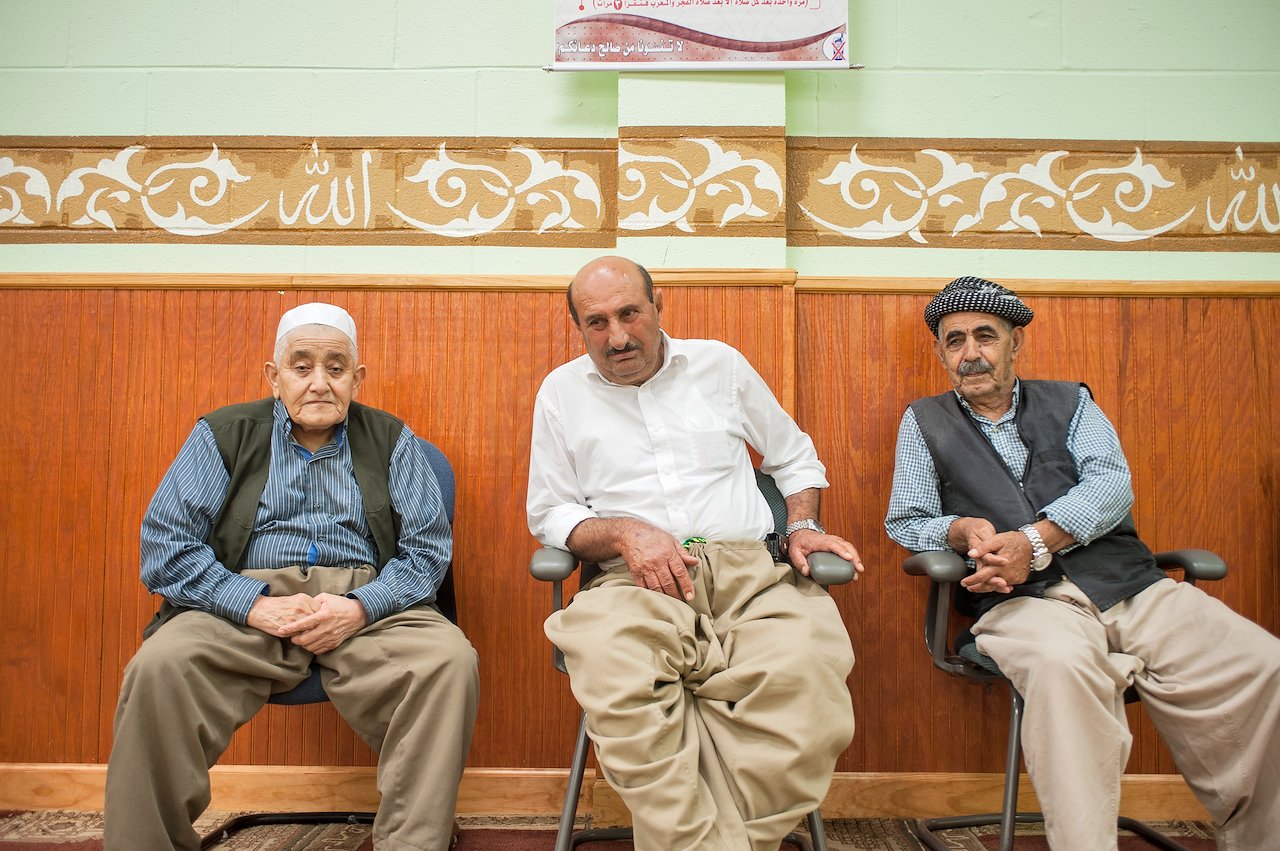 Sadik Gazi, Adel Dosky, and
Taher Kurimayi chat together before Asr at the Salahadeen Center in Nashville, TN.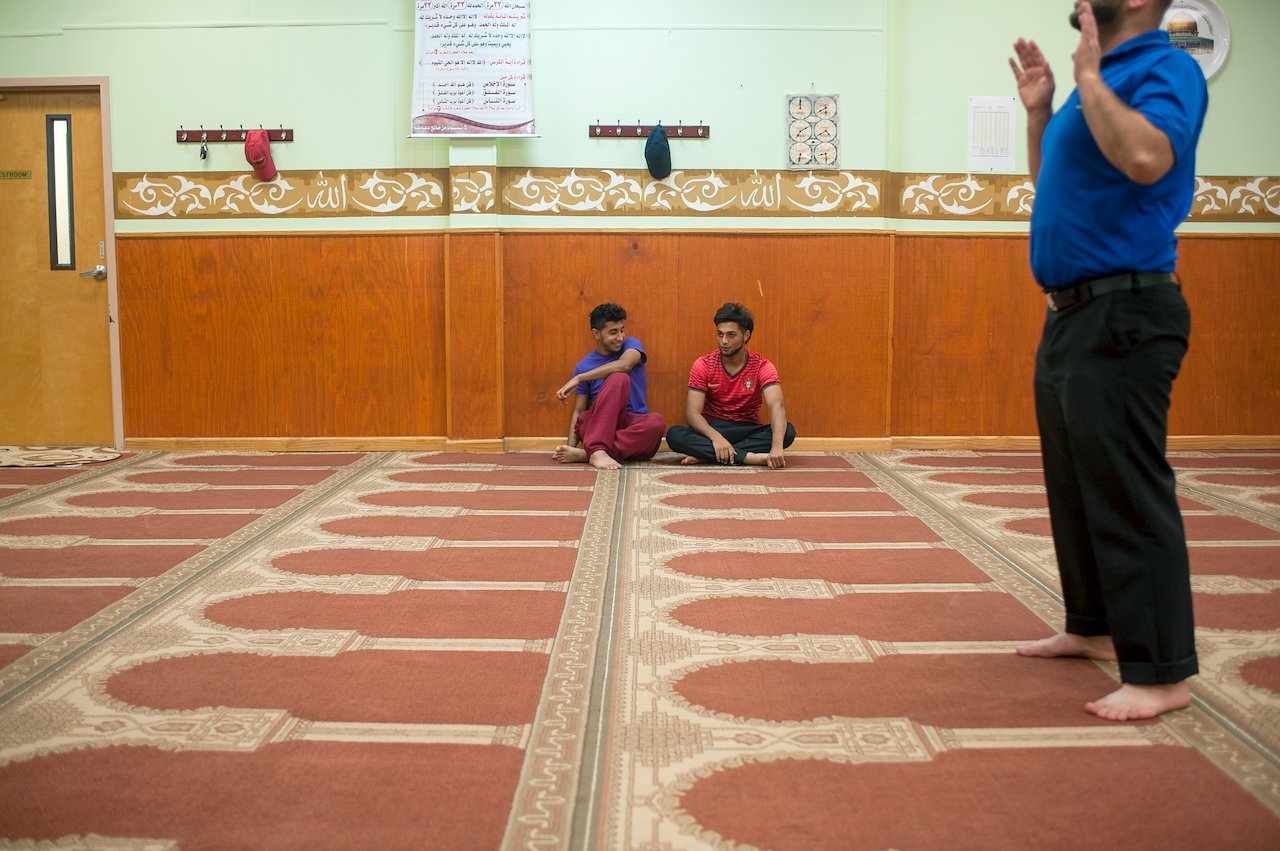 Rebaz Rahman, left, and Yada Ahmed wait together before Asr in the Salahadeen Center in Nashville, TN. As teenagers, thier favorate activities are soccer, hanging out at malls and playing more soccer.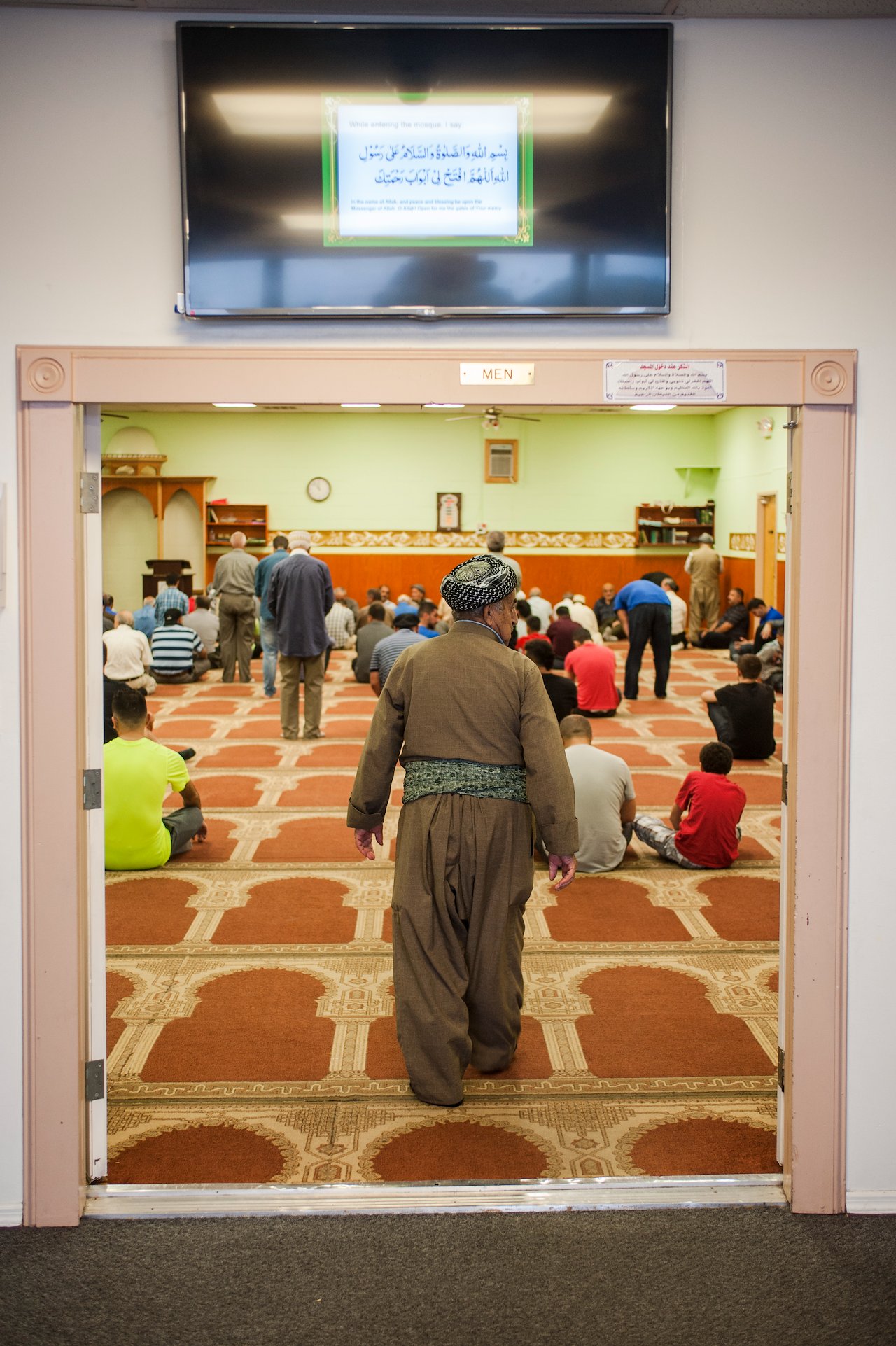 Men start to gather for Jumu'ah at the Salahadeen Center.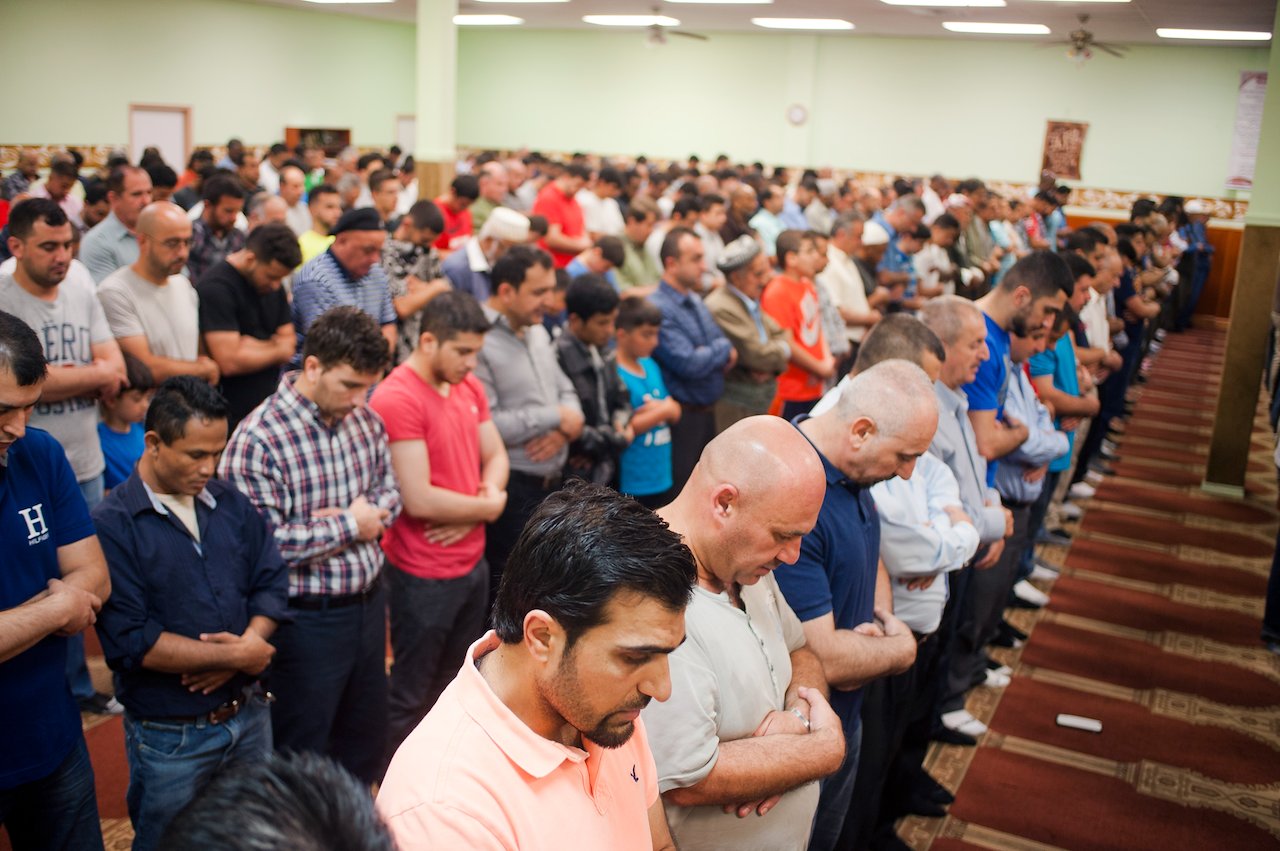 During Jumu'ah, the Salahdeen Center is so full, two services are needed. The noon service is spoken in Kurdish and the following service is in English.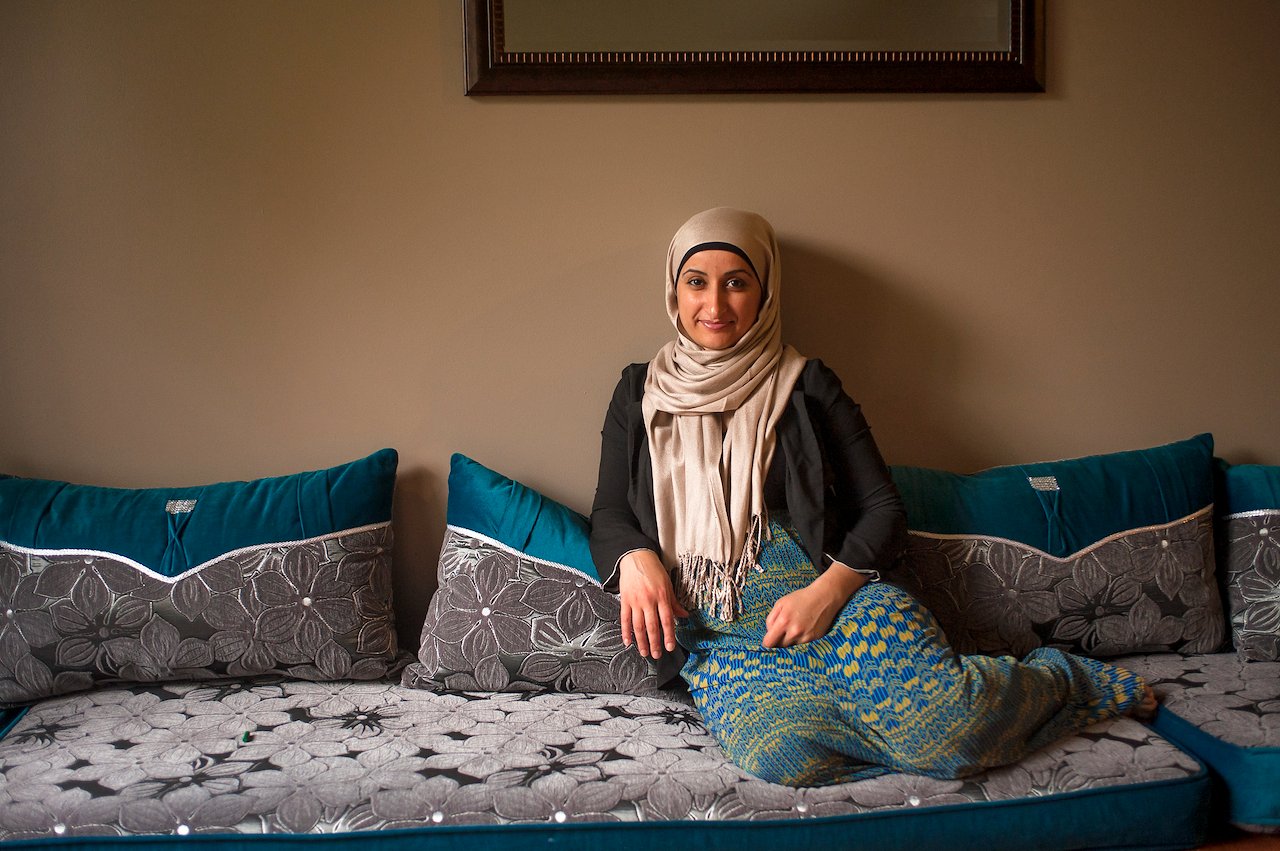 Kasar Abduallah is the director of community relations at Valor Collegiate Academy, a school in Nashville, TN. Formerly, She worked at the Tennessee Immigrant and Refuee Rights Coalition (TIRRC) where she was the Director of Advocacy. There she was honored by the White House as a Champion of Change.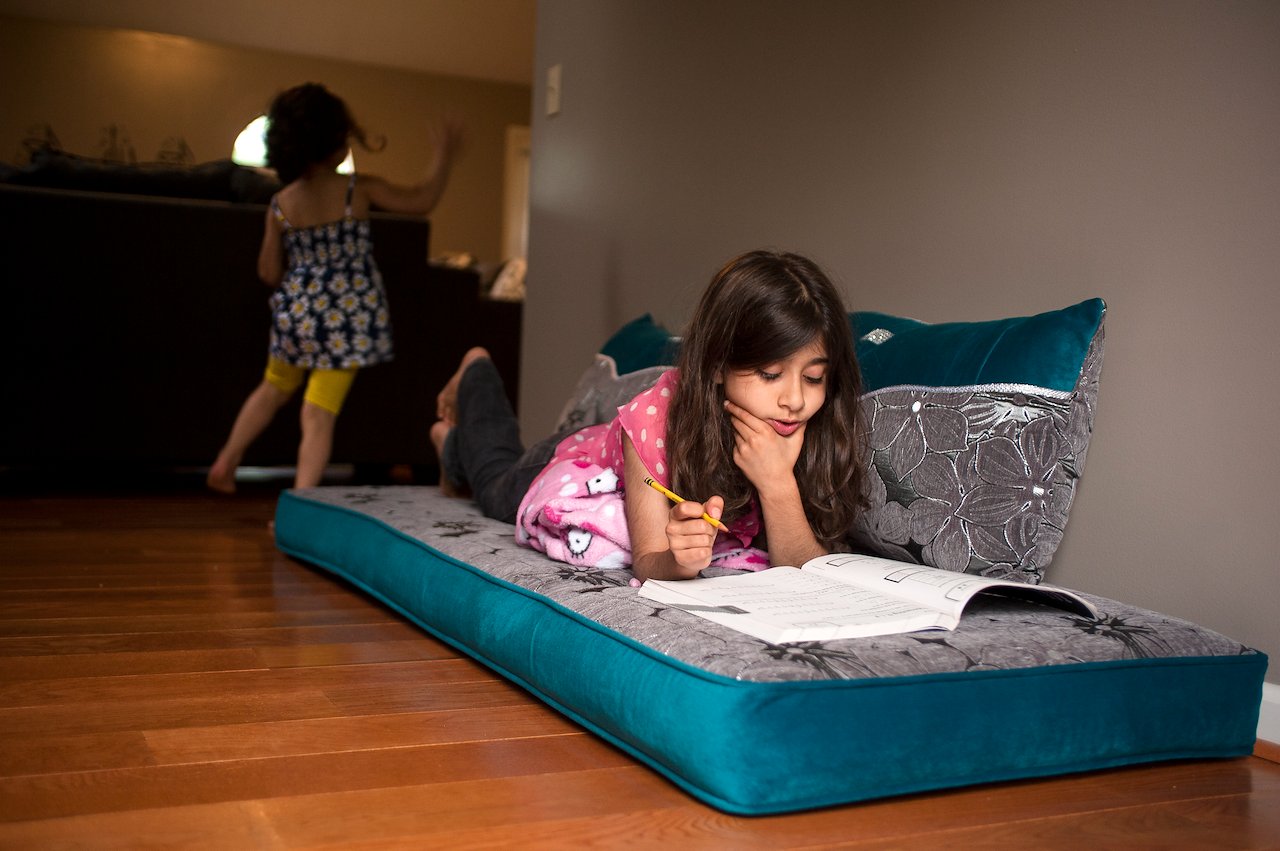 Ruwaida Hassan, 7, works on her howework while her little sister,
Jennah, 4, plays.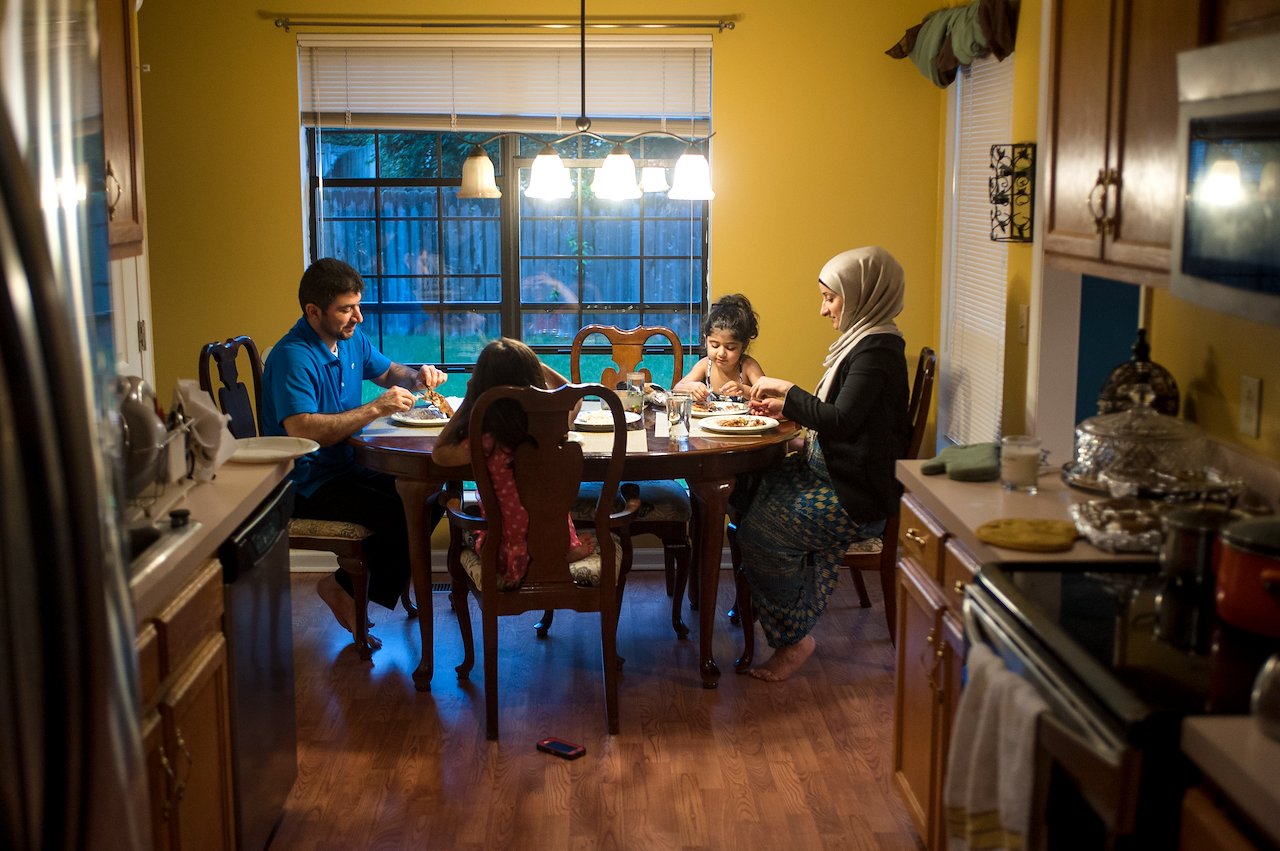 The Hassan family sit together for dinner in their home in southern Nashville.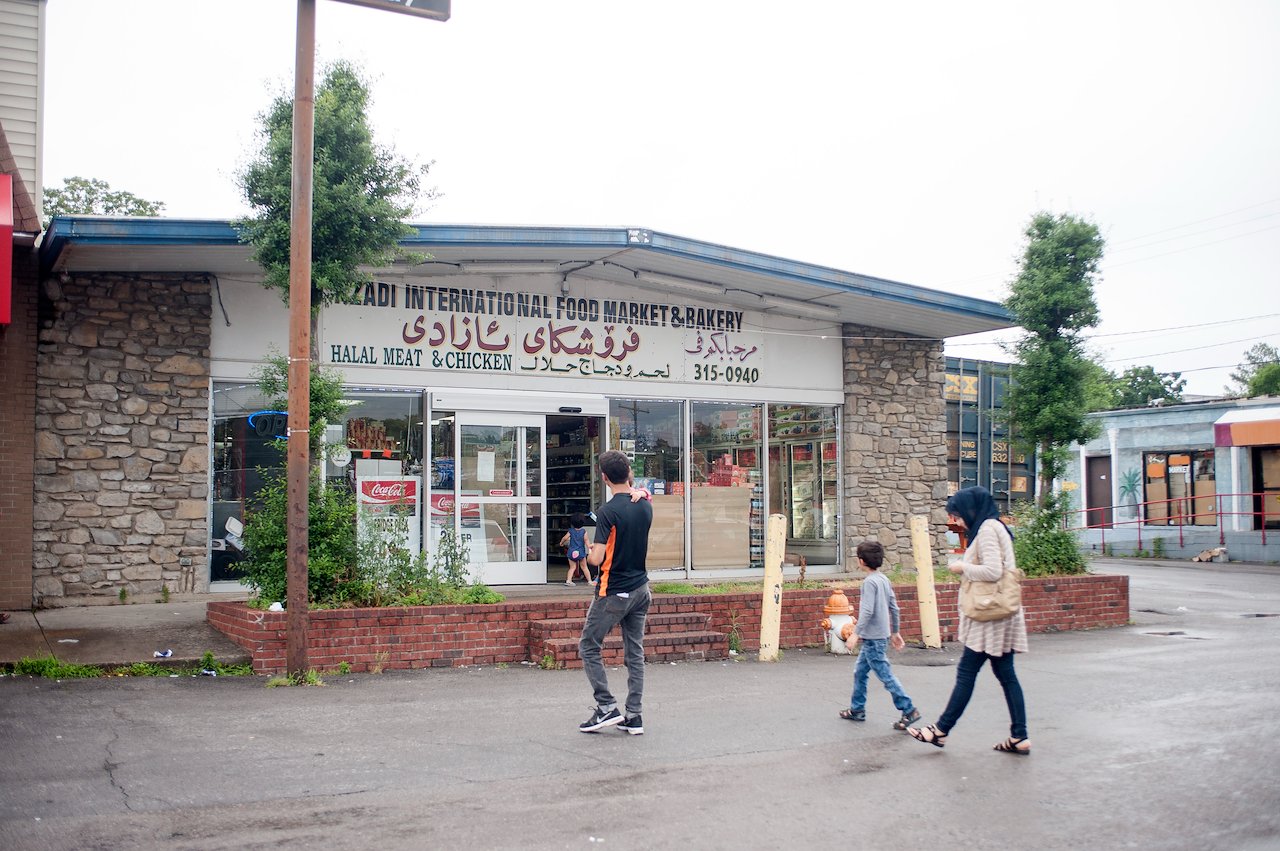 Azadi International Food Market & Bakery in the heart of "Little Kurdistan."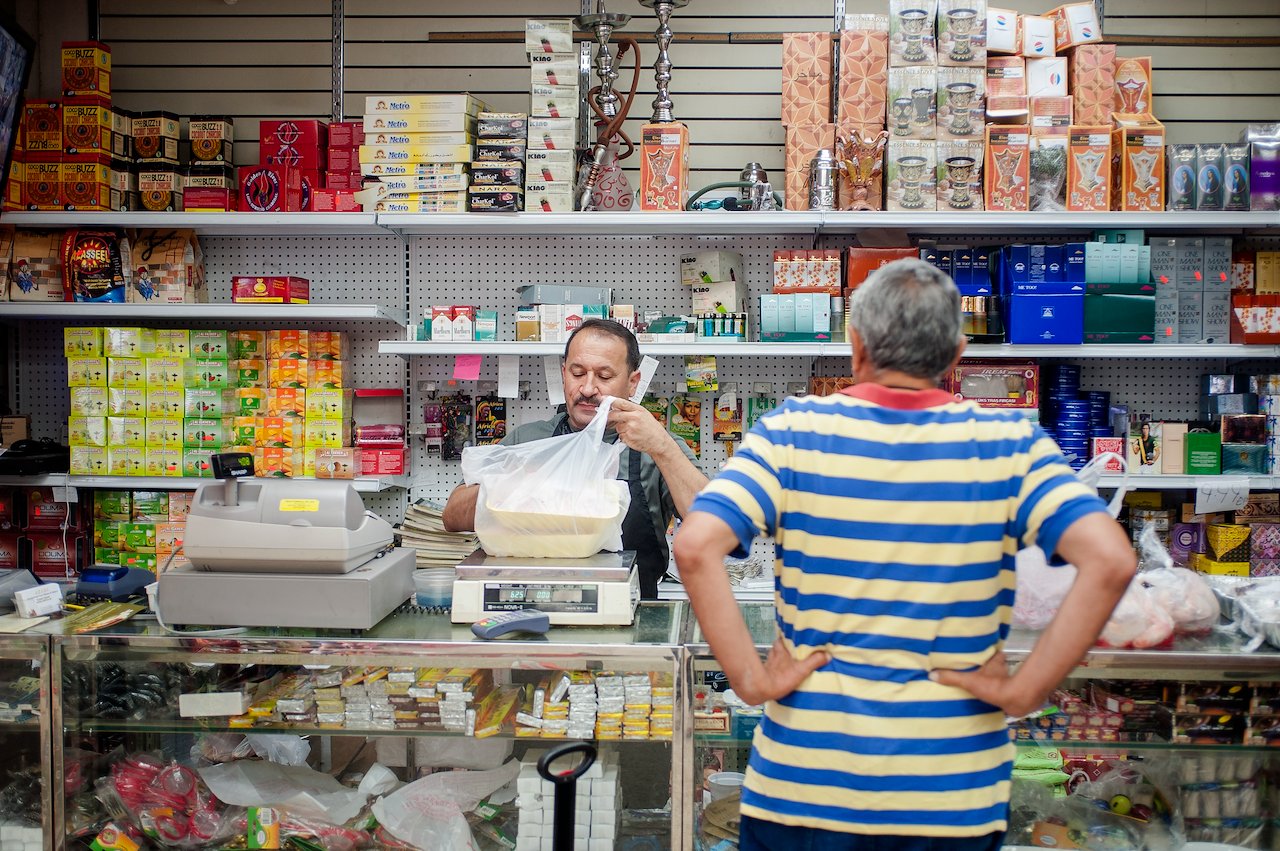 Sabri Abdullah, owner of Azadi International Food Market, bags food for a customer. Azadi is centrally located at "Little Kurdistan" in Nashville, TN.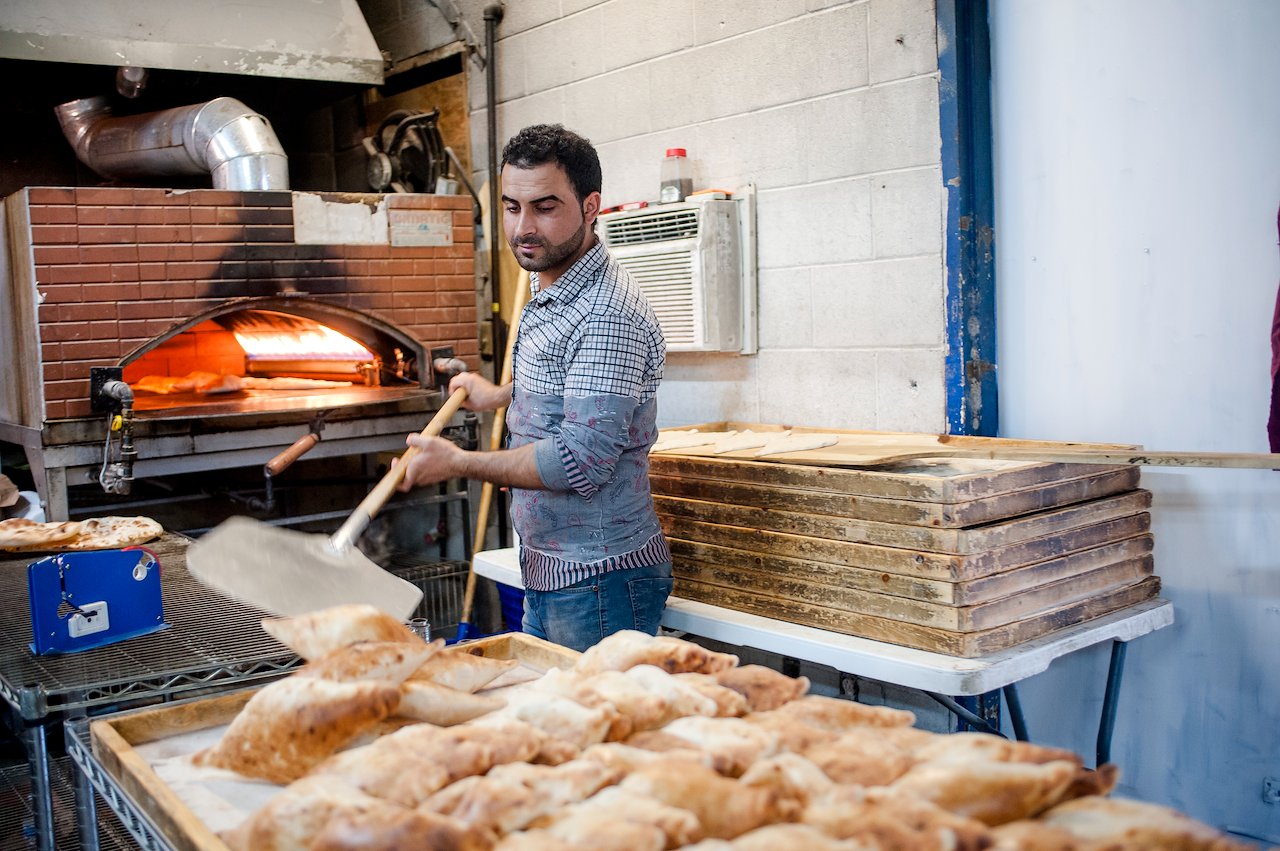 Karzan Sinjo bakes pita bread at the Azadi International Food Market in Nashville.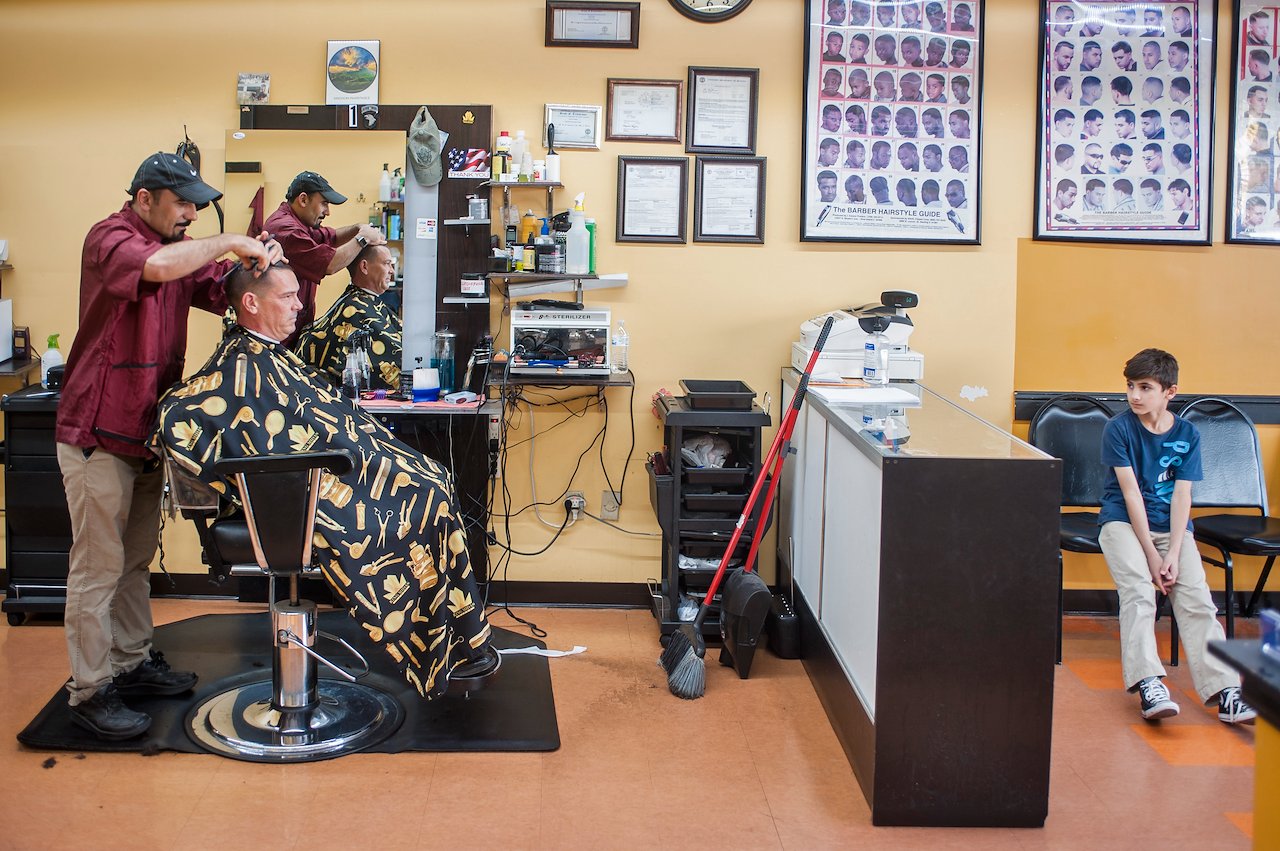 Omar cuts the hair of Jeff Lanting, from Georgia, while Zaid Said, 10, waits at the Super Style Haircuts in Little Kurdistan, Nashville, TN.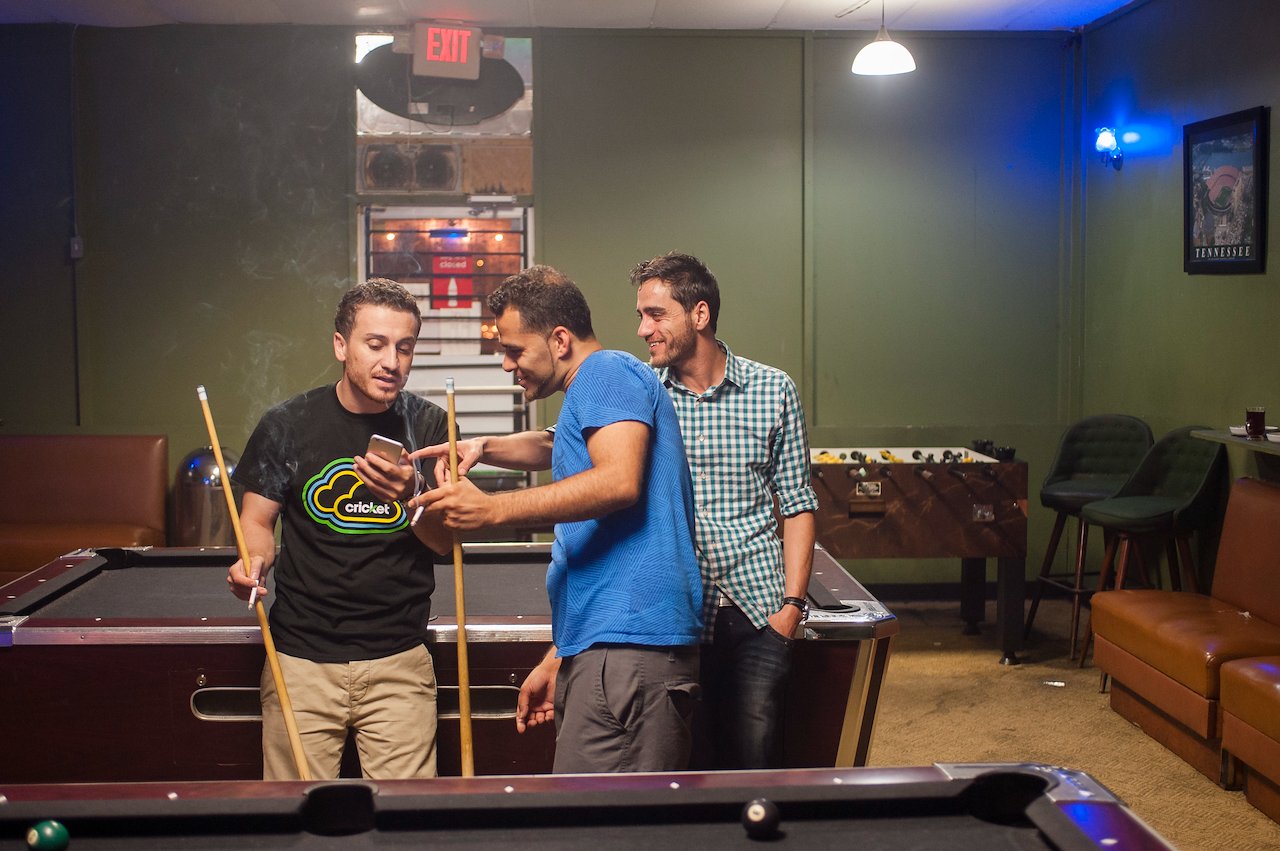 From left, Gohdar Sayni, Khagar Garmavi, and Mohammad Sindy share a laugh while playing pool at Safari Hookah in Nashville.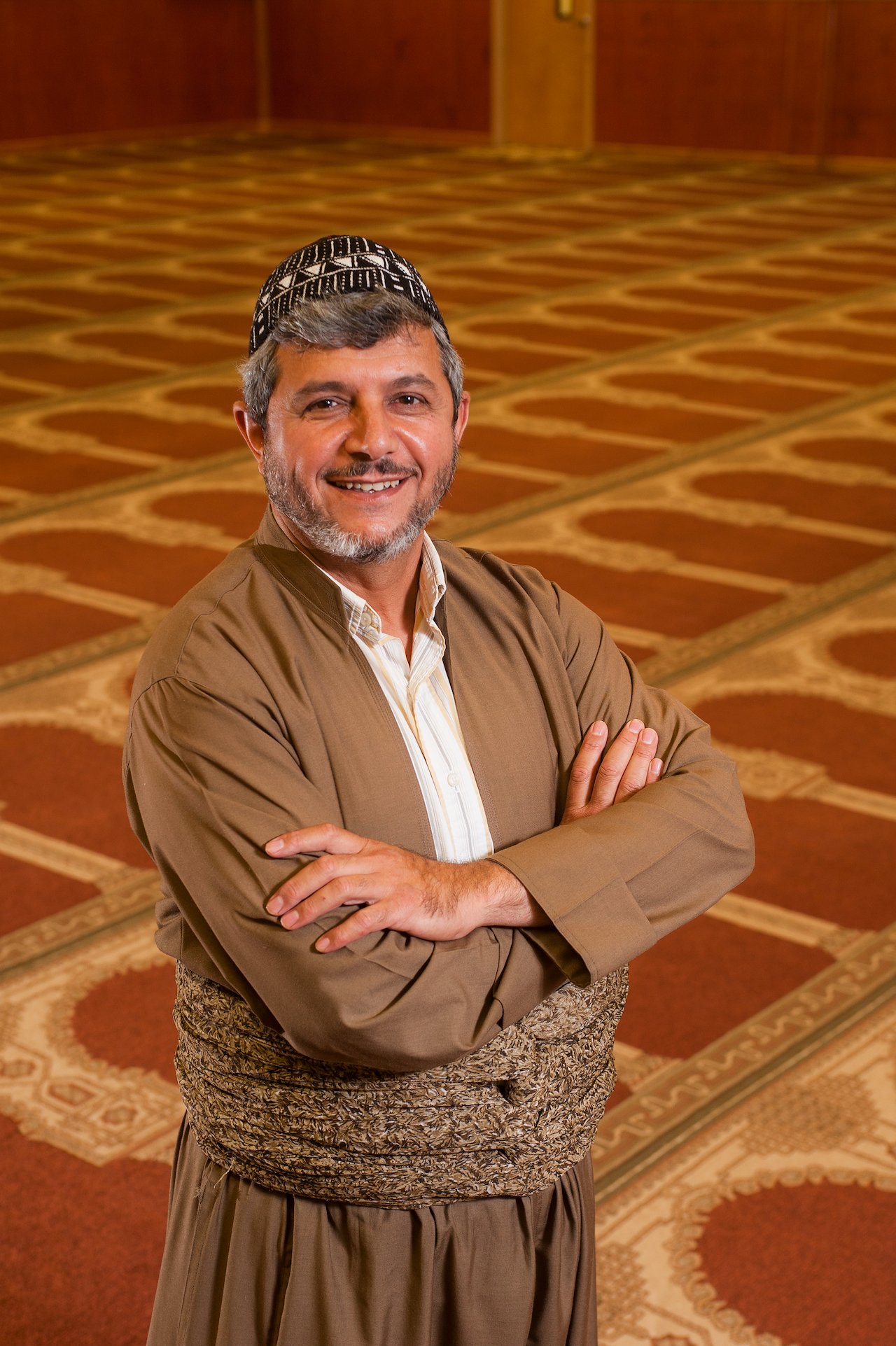 Imam Salah Osman has an infectious laugh that carries throughout the Salahdeen Center. His laid-back and jovial nature makes him popular amoung the Kurds and non-Kurds in Nashville.